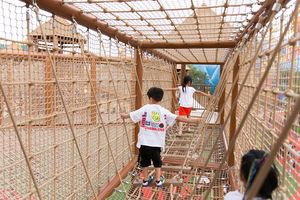 Feb. 23, 2023
Why We're The UK's Top Commercial Playground Equipment Supplier
When it comes to finding the perfect commercial playground equipment for your school, park, or public space, you want to be sure that you're investing in quality.
Huck Play is one of the UK's leading suppliers of outdoor play equipment and offers a comprehensive range of products designed to encourage physical activity and interaction among children.
We strive to transform children's play into something that is fun, safe and challenging. Take a look at some examples of our previous projects and installations we have worked on that demonstrate the experience, know-how and dedication of our team to providing you with the perfect playground for your outdoor space.
From commercial play equipment for children 2 years up to 6+, to slides, ropes and spinning equipment, we have something available to suit all ages and playing styles. When it comes to playground equipment you can count on Huck Play!
Plus, we can work with you to create tailored solutions to meet your needs and budget, so get in touch today if you have any questions or would like to learn more about our commercial playground equipment! Our team is always happy to advise and help.
Most Popular Commercial Playground Pieces
We have a combination of playground equipment that is suited towards specific age groups to ensure that your playground is a safe and stimulating space.
With tons of children's playground structures to choose from in our online range, the possibilities really are endless. To help, we've picked out some of our most popular pieces of commercial playground equipment that have proven to be a big hit with children of all ages:
Birds Nest Tree
Olive Tree
Fortuna Play Course

Our famous Birds Nest® has been taken up a notch for our 'Bird's Nest Tree'. If your play area needs a centrepiece, this is the perfect choice for you. Its truly innovative design includes a wide range of exciting activities, such as climbing, swinging and balancing, for children to explore.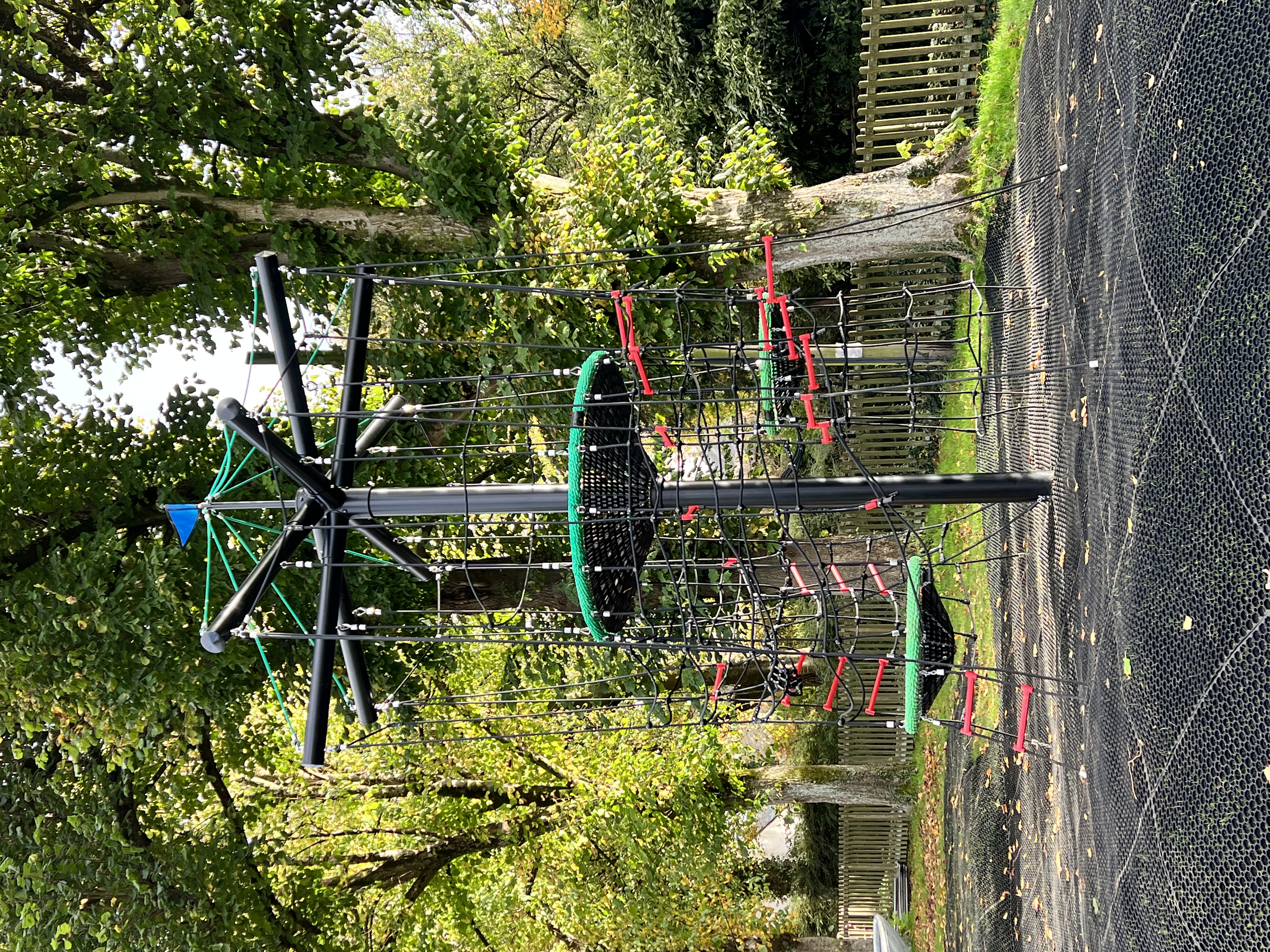 For adventure seekers, our 'Olive Tree' is a true crowd-favourite. It builds on our popular Bird's Nest Tree and features four large 'olives' for kids to climb or chill in. It's great for stimulating children and helping to improve their motor skills.
And our "Fortuna" Play Course' bundles together a variety of play activities, such as a rope climbing frame, rope ladders and our Bird's Nest swings.
Whatever type of commercial playground equipment you have in mind, Huck Play can help you find the perfect solution.
Spinning Playground Equipment
If there's one thing we've learnt over the years, it's that spinning playground equipment is always a great addition to any outdoor play area.
While it provides children with hours of fun, it also helps to aid physical development, such as balance and coordination.
We have plenty of spinning playground equipment on offer here at Huck Play, and these are just some of the incredible active play pieces that we're proud to provide:
Spinning Mushroom
Birds Nest Carousel
Liana Swing
Our 'Spinning Mushroom' brings a whole new meaning to spinning outdoor play. Children can reach up and grab onto the handles suspended from a spinning canopy, giving them the feeling of flying through the air.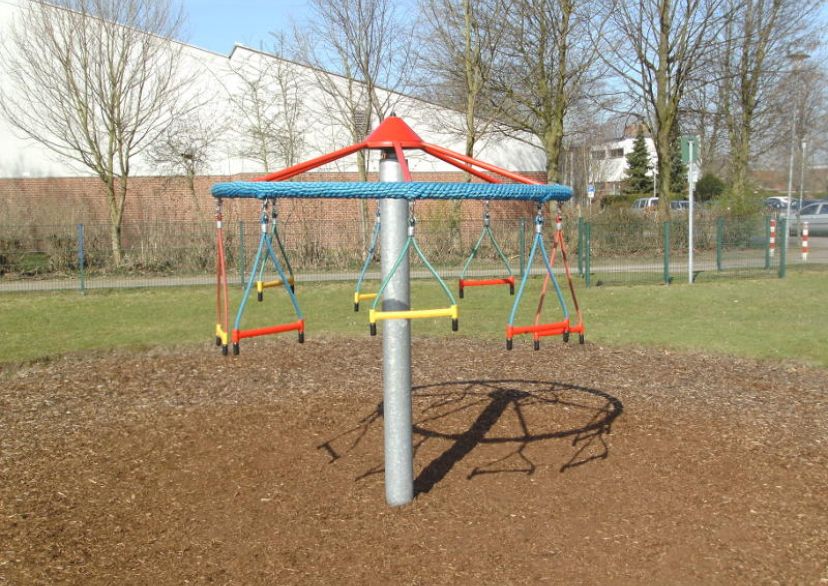 For tots over the age of 3, the 'Bird's Nest Carousel' is a great addition to any play area, particularly primary schools or local community play areas. The structure allows children to sit in the basket and spin around in a circle, creating an exciting and challenging experience.
And for those looking to add a unique piece to their playground, the 'Liana Swing' will fit right in with your plans. For this, children use the suspended braided ropes as seat swings and can swing to their heart's content!
Whether you like the look of any of these three playground pieces or want to see what other spinning play equipment we have in stock, you can take a look at our collection here.

And don't hesitate to reach out to our team if you would like some assistance on your commercial playground project – we're always happy to help!
Commercial Playground Equipment With Slides
Slides may seem like a simple outdoor play feature, but we have taken this classic playground feature and turned it into something fantastic!
Combined with our amazing rope climbing structures and swings, we have turned the traditional slide into a huge playground centrepiece.
From twisting slides to sky-high tower slides, here are some of our most popular pieces of playground equipment with slides:
Black Forest Birds Nest Tower
Sparrows Nest With Slide
Triple Course With Slide

One piece that the Huck Play team particularly loves installing for local authorities is our incredible '"Black Forest" Bird's Nest Tower'. The playground equipment features rope climbing frames, a Bird's Nest swing, and a slide, all interconnected to provide a truly unique adventure playground experience for children.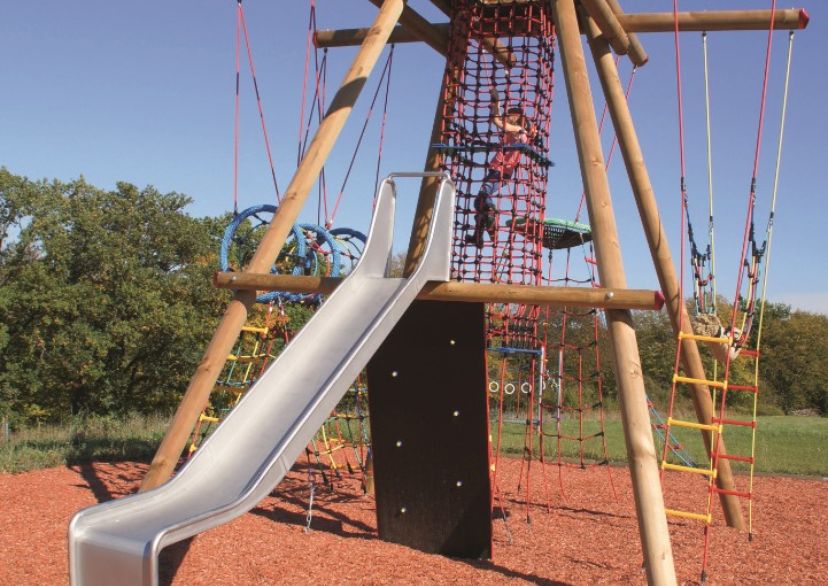 But, of course, not everyone has the space needed for a large tower, so we also have plenty of small standalone slides that can fit into any play area. For example, our 'Sparrow's Nest with Slide' is fantastic for children over the age of 2 and will fit perfectly into any smaller space.
You can take a look at the whole collection of Huck Play's playground equipment with slides here. From larger adventure trails to smaller slides, we can help you find the perfect solution for your commercial playground project.
Rope-Based Play Equipment
One of the things we are most recognised for here at Huck Play is our innovative rope material and construction.
Our braided ropes are made from the highest quality materials and are used in our unique products. Safety is paramount for us, so you can be confident that all of our rope-based playground equipment is designed and tested to the strictest standards.
Our rope play equipment showcases some of the most challenging, inspiring and playful activities for all ages.
For children over the ages of 2 years, we have a huge range of commercial playground equipment that will provide them with entertainment and physical challenge.
For primary school children, our collection of rope play equipment for ages 3+ years is the best fit. And for older children over the ages of 6, our range of rope play equipment designed for adventure playgrounds can provide hours of fun!
No matter what your requirements are, our team here at Huck Play can provide you with the perfect rope-based playground equipment for your commercial project. If you're not sure which products are the best fit, then get in touch, and we'd be happy to help.
Climbing Nets & Bridges For Playgrounds
Climbing nets and bridges are great for any outdoor play area, as they provide children with a real challenge to overcome. Whether it's a single net between two posts or an intricate bridge connecting many different levels, there are a variety of different playground products available to choose from.
Here are just some of our best-selling nets and bridges:
Jungle Bridge
Simple Net Bridge
Climbing nets can be used to create an intricate network of climbing pathways, and even a vertical wall can be built using our signature braided ropes. Whereas bridges can provide children with the challenge of traversing the length of a playground.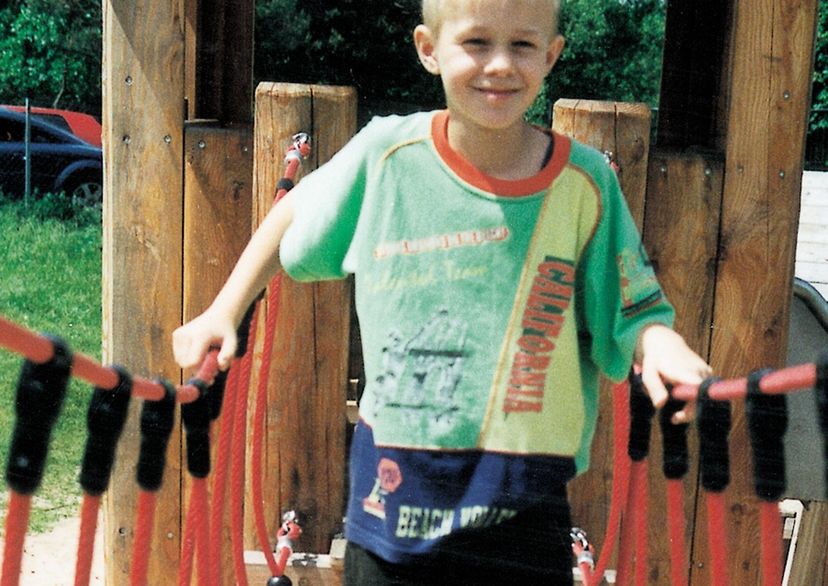 Our design team are experts in looking at how to maximise the use of space for a playground project, so if you have any ideas you'd like to explore, then please get in touch.
Playground Swings & Hammocks
What better way to spend a day than swinging in the sun or lounging in a hammock? Our range of playground swings and hammocks is designed to get children excited while also developing their skills.
Our swings and hammocks come in a variety of different shapes and sizes to keep things interesting at all times. From single-seat swings to larger multi-person hammocks, we've got something for everyone.
Our Original Huck Bird's Nest is our most famed swing, featuring a rope-swinging basket suspended from steel poles. And the range of colours available means that you can pick a design that will fit into any playground area.
We are proud to have our products used in schools and adventure playgrounds throughout the UK, and our swings and hammocks are no exception. So if you're looking for a fun addition to your playground area, take a look at our whole range here.
Commercial Playground Design & Installation
As well as providing you with all the playground equipment you need, here at Huck Play, we also have an experienced team of designers and installation engineers who can help bring your vision to life.
No two playgrounds are the same, so our team will dedicate their time to creating a playground that meets your individual requirements. From concept design through to installation, our experts will make sure the project runs as smoothly and efficiently as possible.
Need convincing? Just take a look at this project we worked on for Monkey World in Dorset!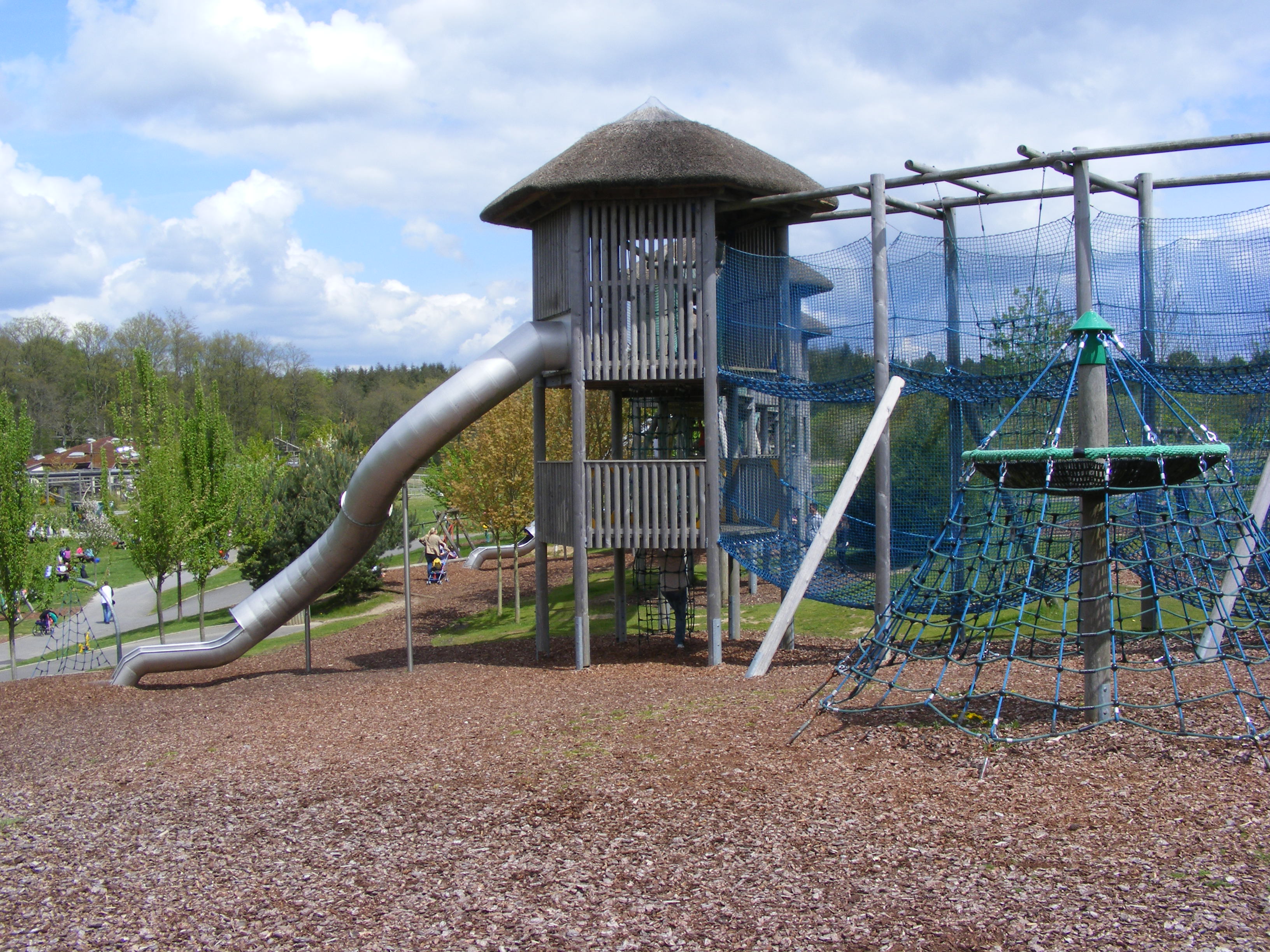 If you'd like to find out more about our commercial playground design and installation services, please get do give us a call or send us an email. We'd be more than happy to help – it's what we do!
Ordering Playground Equipment From Huck Play
When ordering playground equipment from Huck Play, we want the whole process to be as easy and stress-free as possible.
That's why, whatever size and type of playground project you're working on, our team are always on hand to help guide you through the process. From offering advice on which products are best for your project, to helping with the installation process and aftercare, we're here to make sure you get the most out of your playground.
Our simple process is as follows:
Find your perfect fit: We have a huge selection of commercial playground equipment to choose from, so browse through our website or take some inspiration from our recommended and most popular pieces above.

Get in touch: Once you've found your playground equipment, add them to your basket on our Huck Play website, and your inquiry will be sent through to our playground team. Or, you can give us a call if you're looking for more advice on any of our products.

Finance and Quotes: We'll work with you to create a quote that fits within your budget.

Design: We will then help you design your playground, taking into account any special requirements and making sure that it's perfectly suited to your needs.

Installation: Once the plans have been drawn out and approved, we can start working on the installation of your playground. Our experienced and highly qualified team can handle all aspects of the project, from installing foundations to putting up the equipment itself.
So what are you waiting for? Get in touch with our friendly team today to start planning your perfect playground.
FAQs
What pieces work best in a commercial playground?

It really depends on the type of playground you're looking to create. We recommend choosing a mix of activities and different types of equipment that will suit all ages and abilities.

That could include swings, slides, trampolines, climbing frames and much more. This way, you can ensure there's something for everyone.
What is the most popular commercial playground equipment?

Our Bird's Nest Tree is one of our most favourite pieces of commercial playground equipment. It's great for encouraging imaginative play and problem-solving, while also helping to develop motor skills. It's a perfect centrepiece for any playground.
Do you offer playground installation and maintenance services?

Yes, at Huck Play, we provide a complete commercial playground design and installation service. Our experienced team of designers and installers can take care of everything from concept to completion, as well as maintain and service your playground equipment.