"Black Forest" Bird's Nest Tower - Steel Version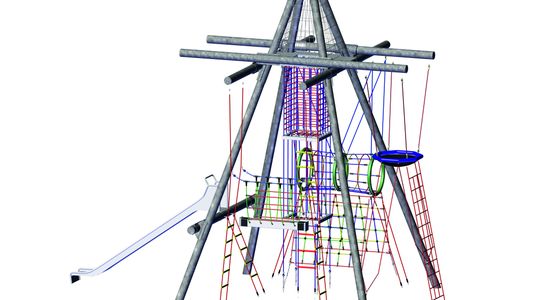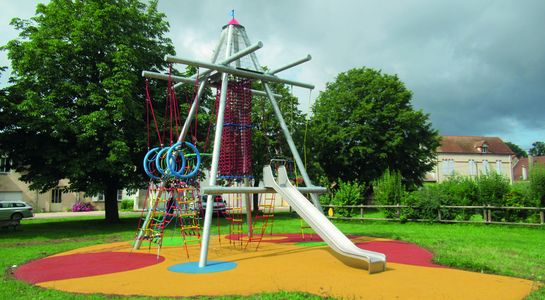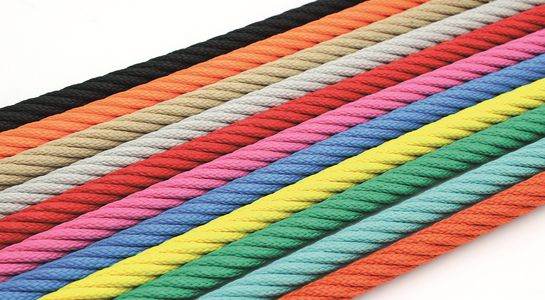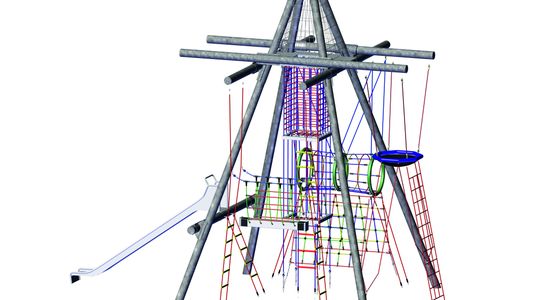 Space requirement
5.60 x 8.70m
Min. fall protection
83.10m²
Space requirement
9.90 x 12.10m
Concrete necessary m³
3.00m²
Recommended minimum age
for children over the age of 6
Standards and Rules
EN1176
"Black Forest" Bird's Nest Tower - Steel Version
Article No. 4652-21S
*Powder Coating Options Avaliable on Request*
The Bird's Nest Tower "Black Forest" in the steel is a special attraction and offers many corners in airy heights for playing, conquering and relaxing.
In the center of the play equipment is a climbing chimney, through which the children can safely reach the top. The crawling tunnels also motivate both young and old, to explore the tower. They can quickly get down via the integrated stainless steel slide.
Our HUCK rope play equipment is characterized by versatility and quality.
Available Rope Colours:
Orange, Turquoise, Green, Yellow, Blue, Pink, Red, Grey, Rust, Hemp, Black or a Combination.
You can also choose from different plastic adapter colors. Each piece of equipment can be color-matched to meet almost any customer's needs.
To ensure the best possible quality for you, our products are manufactured in our own production halls in Germany and checked again by our qualified employees before delivery.
Properties
Space requirement
5.60 x 8.70m
Min. fall protection
83.10m²
Space requirement
9.90 x 12.10m
Concrete necessary m³
3.00m²
Recommended minimum age
for children over the age of 6
Standards and Rules
EN1176