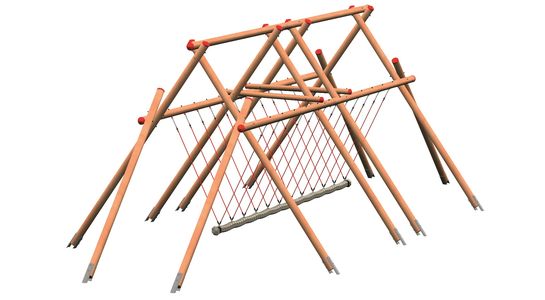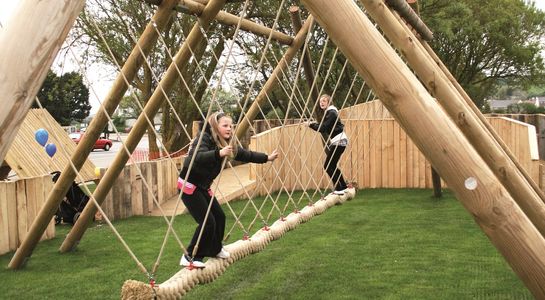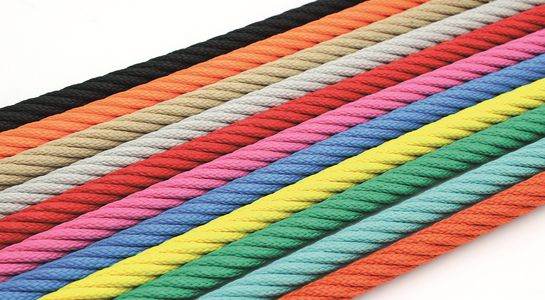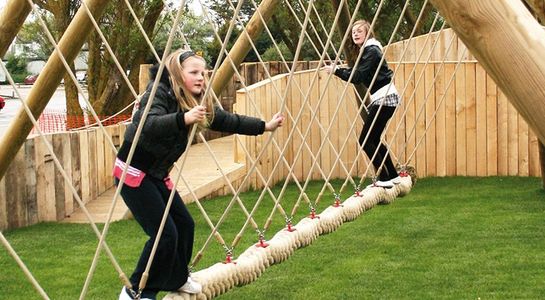 Space requirement
7.05 x 15.90 m
Safety zone
17.50 x 8.90 m
Min. fall protection
155.75 m²
Concrete necessary m³
8.90 m³
Recommended minimum age
for children over the age of 6
Standards and Rules
EN 1176
Huck DRAGON Swinger
Article No. 4585-10
Equipment:
*Douglas Fir Posts with the latest Post-Shoe Design for post longlevity
*Sitting/Swinging Rope Ø160mm square braided PP Rope - Hemp Coloured
*11 Seats for up to 15 People
Our HUCK rope play equipment is characterized by versatility and quality.
Available Rope Colours:
Orange, Turquoise, Green, Yellow, Blue, Pink, Red, Grey, Rust, Hemp, Black or a Combination.
You can also choose from different plastic adapter colors. Each piece of equipment can be color-matched to meet almost any customer's needs.
To ensure the best possible quality for you, our products are manufactured in our own production halls in Germany and checked again by our qualified employees before delivery.
*PLEASE NOTE - The space required for foundations is bigger than the minimum space for the equipment*
Properties
Space requirement
7.05 x 15.90 m
Safety zone
17.50 x 8.90 m
Min. fall protection
155.75 m²
Concrete necessary m³
8.90 m³
Recommended minimum age
for children over the age of 6
Standards and Rules
EN 1176