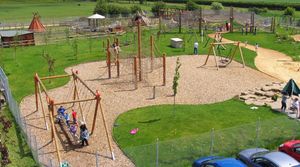 May 9, 2023
How Often Should Playground Equipment Be Inspected? Our Guide to Safe Play
As part of constructing a new playground, you'll have a legal and moral responsibility for maintaining an extremely high level of safety. Frequent playground inspection is essential, and our guide will help you understand more about this.
As set out by the European Playground Standard, all playgrounds and play equipment must comply with EN1176 requirements. There are seven parts of the EN1176 requirements, and you must adhere to the relevant parts depending on the equipment you own. If not, you risk the safety of users, and your organisation might be liable.
When it comes to playground inspection, there are three levels you need to consider: the routine visual, operational and annual inspection.
To make sure you're complying with these standards, you should be looking to inspect your playgrounds weekly, monthly, quarterly and annually.
Weekly Playground Inspections
It's strongly recommended that all playgrounds and play equipment be inspected on a weekly basis. If you can inspect your equipment daily, that's better! But as a bare minimum, weekly inspections should be carried out. This makes up your routine visual checks.
This is especially important if the playground equipment is in a busy area, like a holiday site or a flagship park – areas with more frequent use are more likely to have a higher risk of wear and tear, and you need to ensure that any potential hazards are identified and dealt with as quickly as possible.
These regular inspections should be carried out by the person who purchased the play equipment, or a member of the body responsible. Their job will be to follow the standards outlined in EN1176 and ensure any issues are reported.
With your Huck Play equipment, you'll receive a detailed maintenance schedule outlining what needs to be inspected and when. This will help you understand the process and ensure your playground is safe for users. If you're ever unsure what exactly is required or need support, our experienced team is always on hand to assist you.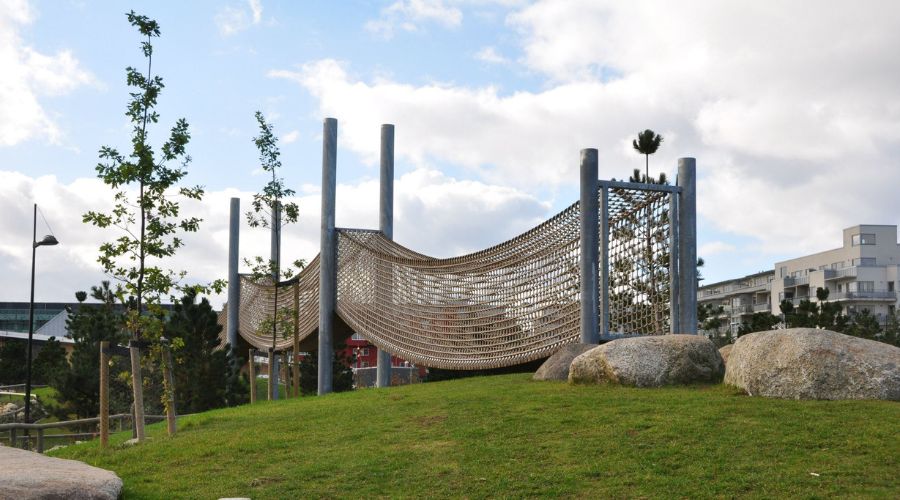 Monthly and Quarterly Playground Inspections
As well as your weekly inspections, monthly and quarterly checks should also be carried out to make sure that the equipment is in good condition and still compliant with EN1176. These checks make up your operational inspections.
Again, these checks should be carried out by the person or body who purchased the playground equipment, for example, a member of the council or the school.
Our maintenance guidelines will be in the Inspection Checklist we provide with your Huck Play equipment. This checklist will help you focus on all areas of the playground and make sure that everything is up to standard.
By this stage, you should have developed a sound routine of inspecting the play area and be able to identify any potential problems quickly. If issues need more in-depth checkups, Huck Play can arrange to send out one of our trained technicians to assess the equipment and provide further advice.
The All-Important Annual Playground Inspections
Annual playground inspections are the most important of all, as they give you a comprehensive overview of your play area's overall state and safety. This is the one that will be the most thorough, and should be carried out by a suitably qualified person.
These inspections are essential for ensuring that your playground meets the highest health and safety requirements, and ongoing maintenance should follow the EN1176 standard. This doesn't just include your equipment, but the playground area as a whole.
Provided you've conducted all of your visual routine and operational checks, your annual inspection should be relatively straightforward, and you (hopefully) shouldn't come across any significant issues.
Annual playground inspections should be carried out by a third-party provider who is not related to the play area in any way – this ensures that you get an impartial view of your playground and can really trust the results.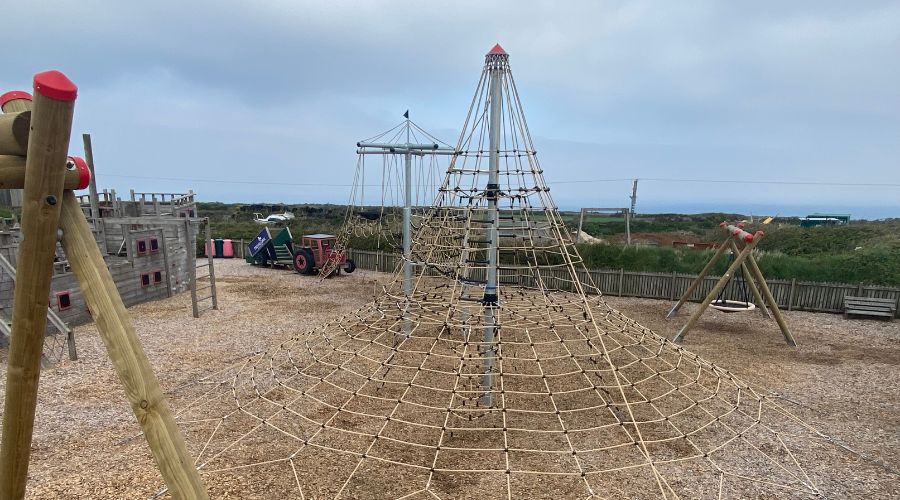 What's Involved in a Playground Inspection?
For the three levels of playground inspection (routine visual, operational and annual), a number of checks need to be carried out to comply with EN1176. Huck Play will provide you with a maintenance schedule outlining all the necessary checks and detailed advice on maintaining your equipment.
Generally speaking, we've listed out some key elements of a playground inspection below to give you an idea of what's involved:
Routine Visual Checks
As you can gather from the name, routine visual checks are those that you should be carrying out regularly. They include:
Checking for any recent vandalism

Identifying any defects or missing parts

Checking the basic condition of the equipment
Any faults will need to be officially recorded and reported to the relevant authorities.
Operational Inspection
For operational checks, more in-depth inspections should be carried out. This involves:
Maintaining vandalism checks

Identifying wear and tear signs

Checking for any loose fastenings or missing screws
Again, any issues found must be systemically recorded and reported.
Annual Inspection
Your annual inspection is your most thorough, and a professional third-party provider should carry out the checks. This includes:
Major and minor wear and tear signs

Structural and surface integrity checks

Testing all vital components (swings, slides etc)

Compliance with EN1176 requirements, risk assessment and health and safety regulations
The professional carrying out the inspection should draw up a fully detailed report with all of their findings, and any recommended maintenance work must be carried out as soon as possible.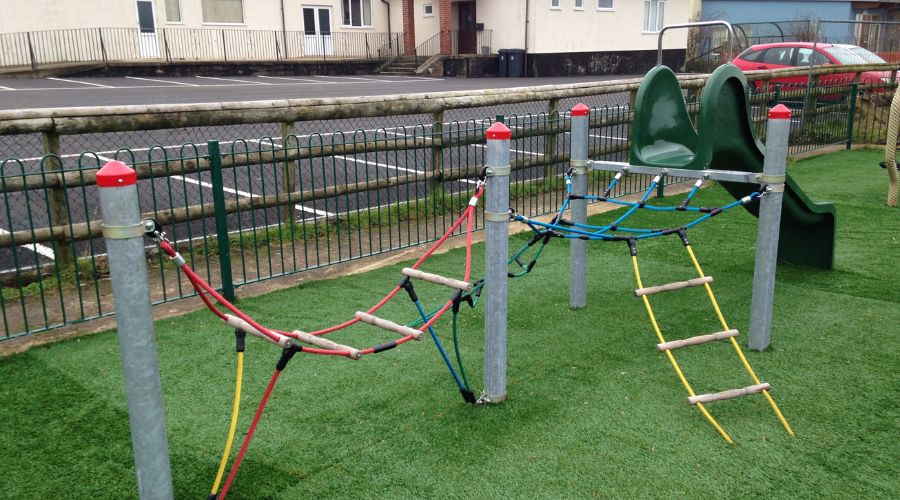 How Huck Play Can Help With Your Playground Maintenance
At any point in your routine inspections, should you identify any problems with your Huck Play equipment, we can arrange to send out one of our expert maintenance technicians to take a look and fix any issues that have been identified.
We strive to provide support where we can to keep your playgrounds up to standard and make sure that they're safe for everyone to use.
You can contact us by phone or email, and our experienced team will be more than happy to discuss any of your playground maintenance needs. Also, if you have any questions regarding your Huck Play equipment, we'll help clarify any areas you're unsure of.
We hope this guide has provided useful insight into playground inspection, but if you'd like to know more, our experienced team are always here to help.
FAQs
Does playground equipment need to be regularly inspected?

Yes, and it's really important that you get these checks carried out. A regular maintenance and inspection routine will highlight potential hazards and help you to maintain a safe environment for children, which is crucial.
How often should playground equipment be inspected?

There should be weekly, monthly, quarterly and annual inspections of the playground equipment to make sure it meets all parts of EN1176 safety standards. Each inspection should include a check of the equipment's structure, surface and any other components that could potentially be hazardous.
What's involved in playground maintenance?

With your Huck Play playground equipment, you'll receive a maintenance schedule with advice and guidelines on conducting effective inspections and maintaining your equipment. This maintenance schedule should be closely followed to ensure all users' safety.
Who carries out playground inspections?

You yourself (or whoever purchased the playground equipment) should conduct weekly, monthly and quarterly inspections. However, for the annual inspection, an independent specialist should be brought in for an expert assessment.