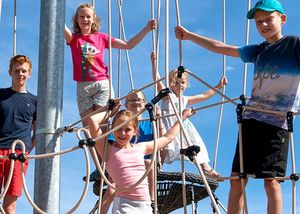 Sept. 7, 2023
Benefits of Outdoor Play in Early Years: Supporting Our Children
Outdoor play in children from birth to 5 years old has numerous benefits and is a very important part of their development. There are numerous ways we can encourage outdoor play in early years, one of the most effective being playgrounds.
Playing outdoors is important for the development of children as it helps them to gain fundamental skills and competencies that'll help them become successful learners – and playgrounds are the perfect place for this to take place.
Whether it's allocated outdoor play time at school or free time spent at a local park, playgrounds provide numerous opportunities for fun and learning.
Let's take a look at some of those benefits below...
1) Outdoor Play Promotes Physical Development
During these early stages of a child's life, it's crucial that they are exposed to outdoor activities as it will help them develop important motor skills.
Playing outdoors gives children the opportunity to move around freely and explore their environment, helping them become more confident in their physical abilities. This involves building up their muscle, strengthening their balance and coordination, as well as developing more advanced motor skills such as running and jumping.
Physical activity like this sets the foundation for future development, providing children with the skills they'll need throughout school and adulthood.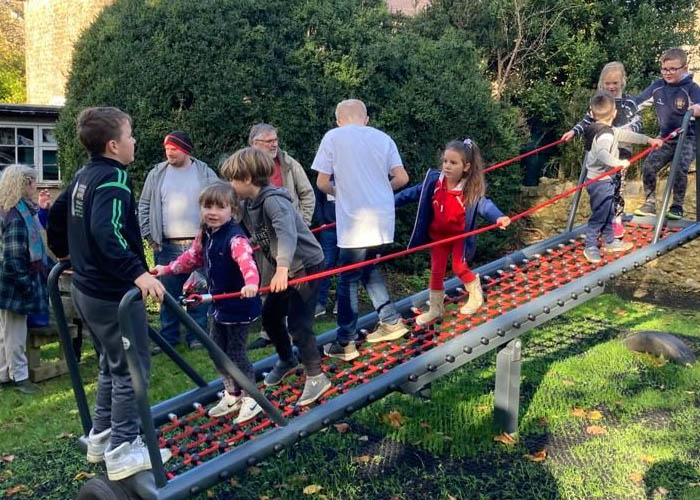 2) Mental & Intellectual Stimulation
Mental growth is just as important as physical development, and outdoor play can support this in a number of ways.
Exploring the outdoors opens children's minds to new experiences, helping them develop critical thinking and problem-solving skills as they discover different surroundings.
It helps to create neural pathways in the brain that support learning and aid with memory retention. It also helps to boost creativity as children come across different environments they can interact with.
Children's brains develop connections faster in the first 5 years than at any other time in their lives - Raising Children Network
In particular, playgrounds offer an excellent place to encourage children to come up with their own ideas and use their imagination.
3) Social Skills & Confidence
One of the biggest benefits of outdoor play in early years is the opportunity to develop social skills.
In playgrounds, children are exposed to a number of different people and situations, which help them learn important lessons about communication, teamwork and negotiation. This exposure also helps them become more confident in their own abilities and interact confidently with those around them.
The relationships they create on the playground can go way beyond the playground itself, helping them form strong bonds with their classmates and become more productive in group settings.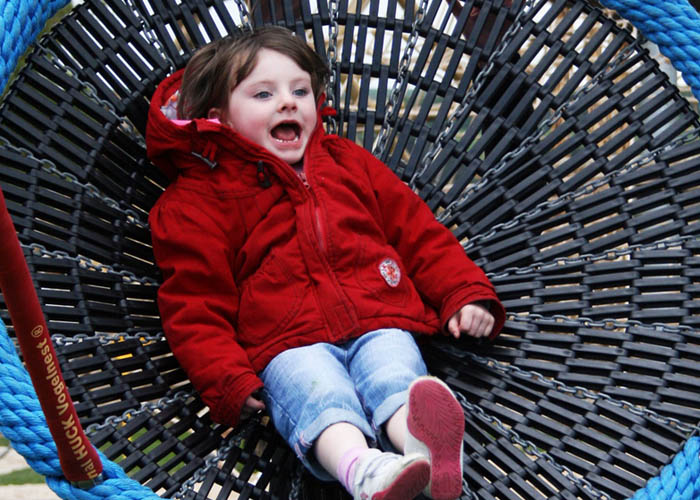 4) Offers Time Away from Classroom Learning
Classroom-based learning is a non-negotiable requirement of children's education, but it's important to remember that there are other ways for them to learn, too.
Outdoor learning helps to break up the monotony of classroom learning and stimulate children's minds in a different way.
As a minimum, children should have at least an hour of "unobstructed, uncomplicated free playtime", and school playgrounds are perfect for this. They can break up the day with a spot of outdoor play, which will help them come back to the classroom refreshed and ready for more learning.
This should also translate during the weekend and school holidays; ensure children are able to make the most of their free time and explore playgrounds, parks and other outdoor spaces.
5) Emotional Exploration
Young children will experience a range of emotions as they're navigating their early years, and spending time in an outdoor environment can be a great way to help them explore these feelings.
Whether that's feeling the joy of play, or the frustration of not being able to tackle a certain obstacle, both the positive and negative emotions can help them develop resilience and better understand their own feelings.
To play outdoors is to gain self-confidence and independence, both of which are hugely important for young children and help to prepare them for their later years.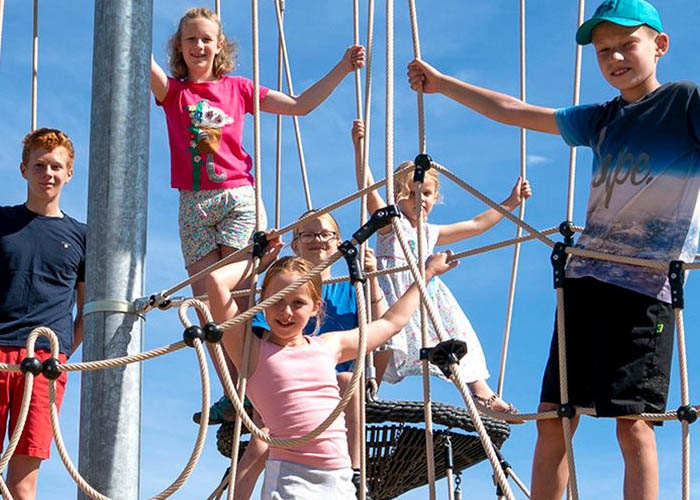 6) Enhanced Learning in a Natural Environment
Another benefit of outdoor play is the ability to learn about the natural environment in a fun and interactive way.
Whether it's learning about plants, animals or weather, the outdoors provides an excellent platform to pick up these skills and knowledge.
Sure, the academic skills learned in a classroom setting are important, but it is just as vital that children develop an understanding of the semantic environment.
Play Wales: This is Why Play is Important
Over the last 2 years, Play Wales has been curating a short film that highlights the real benefits and power of outdoor play, taken from the words and minds of our children.
From general well-being to all-around health, the documentary does an excellent job of emphasising why outdoor play is so important.
We recommend watching the video; it's a really powerful insight.
How to Encourage Outdoor Play in Early Years
There are a variety of ways that outdoor play can be introduced at a young age, and you'll find something different that speaks to every child. However, there are certain steps and initiatives that can be taken to ensure the most effective outdoor play.
Outdoor Play Time at School
As we briefly discussed above, giving children the opportunity to break away from classroom learning during the day is essential in order to ensure they are able to get the most out of their learning.
Classes could be taken outside, incorporating outdoor play into the curriculum. Alternatively, scheduled breaks could be allocated for outdoor play each day, allowing children to move around freely and explore their environment.
School playgrounds are great for this and allow all the benefits of outdoor play to be utilised.
Shop Playground Equipment for Schools
Outdoor Play Outside of School
Continuing the benefits of outdoor play outside of school hours is also really important for early years.
By visiting local parks, playgrounds and other outdoor areas, kids can explore their environment even further and make the most of their free time. Parents and caregivers can take an active role in this by actively seeking out play areas in their local area and encouraging children to explore.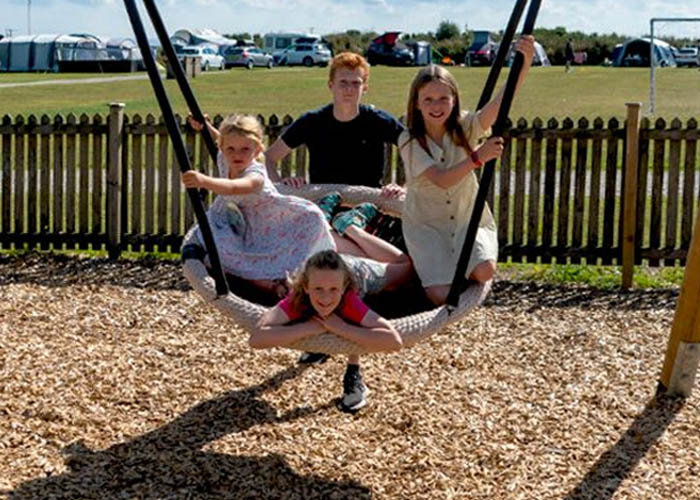 Get Started on Your Early Years Playground With Huck Play
If your school or local area is looking for a playground to encourage children to play and learn outdoors, Huck Play can help.
We offer end-to-end playground services, right from the site survey to the installation of the playground, ensuring the perfect final product to help your children get the most out of their outdoor play.
The benefits of outdoor play in early years are clear, and the right playground can really amplify those benefits.
If you'd like to discuss our playground services further, or you want to kickstart your outdoor play journey, get in touch with us today.
FAQs
What Skills Are Developed Through Outdoor Play?

The main skills that are developed through playing outdoors are mental, physical and emotional development.
What Are the Cognitive Benefits of Outdoor Play for Children?

Physical play outdoors opens children to a series of experiences that help to boost their cognitive development, such as problem-solving, teamwork, communication and critical thinking.
Why is Outdoor Play Important in Early Years?

Children's development in the first 5 years of their life is hugely important to set them up for success in their future. Outdoor play helps with this development by promoting physical, mental and emotional growth.
What Should an Early Years Playground Include?

All playground equipment should be suitable for the age group (up to 5 years old). The play area should incorporate a variety of equipment, including swings, slides, climbing towers and scrambling nets. Take a look at our school playground equipment for some ideas!