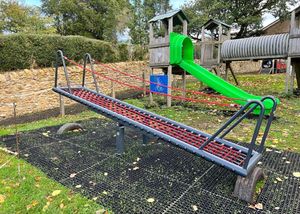 June 21, 2023
The Benefits of Huck Play's Custom Playground Design Services
We thrive on creating custom playground designs, and it's just one of the many reasons our customers come to us over other designers.
The Huck Play team have over 20 years of experience conceptualising, designing and constructing playgrounds for clients all over the UK, working closely with each and every one of them to create playgrounds that are tailored specifically to their needs.
Standard playground designs are a good option (providing any sort of space for children to play is beneficial, after all), but they can often be limited in what they offer. With Huck Play's custom playground design services, we can push the boundaries of what's possible, creating exciting playgrounds that will encourage social interaction and physical activity.
Let's take a dive into the benefits of a custom playground design and more about our bespoke services.
Benefits of Bespoke Playground Design
Did you know there are more than 16,000 playgrounds provided by district councils in England?[1] That's a lot of play areas! So, how can you make sure that yours stands out?
A bespoke playground design means that your playground is completely yours and yours alone, which brings us to our first benefit…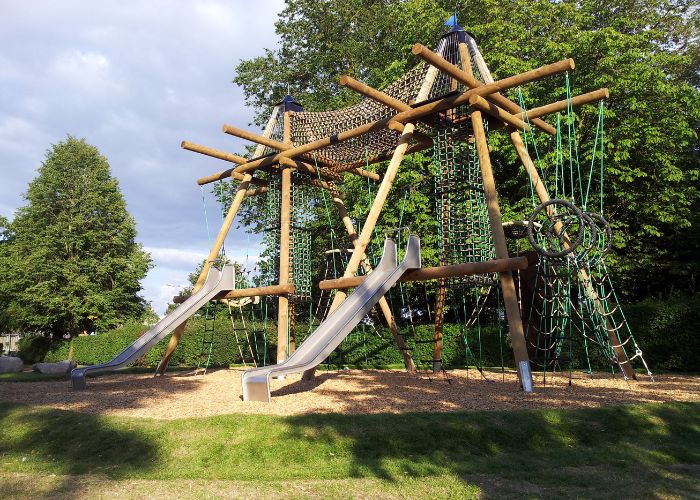 One-of-a-Kind
By working with our playground designers, you can ensure your playground will be completely unique and different from the standard designs you find elsewhere.
You can create a playground that reflects your brand identity or the local area, making it truly stand out from the rest. Whether that's the layout of the play equipment, the design of the playground equipment itself or both, adding a custom element to your playground will ensure it's not just another 'off the shelf' playground.
Attracts More Visitors..
The knock-on effect of a unique playground? Well, more visitors! If your playground looks different and more interesting than most other playgrounds, more children are likely to be drawn to it.
Children are really inquisitive, so if your playground sparks their curiosity, they're more likely to want to explore it. You can use the playground as an incentive to visit your park or attraction, and with more children visiting your playground, you can bring in visitors.
...and Keeps them Coming Back!
Not only will a bespoke playground design attract more visitors, but it'll also keep them coming back for more! We've found this is especially effective for holiday parks and attractions.
Read about our project at Trevelgan Touring Park!
Make the Most of Your Space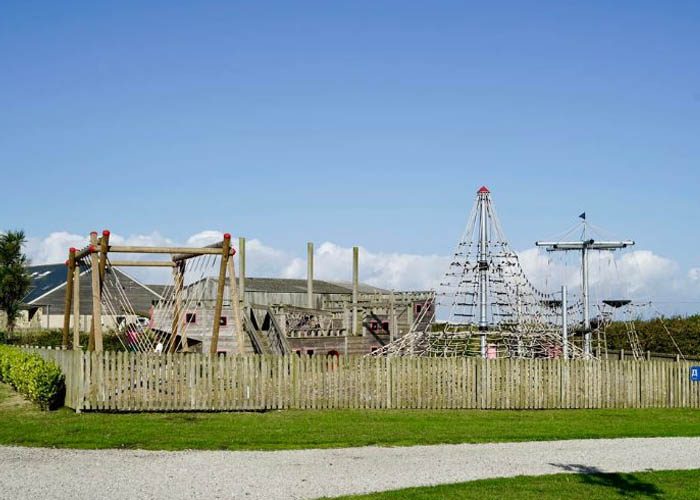 A key part of the design process is conceptualising the layout. With a custom playground design, you can make the most of any space available to you, regardless of its size and shape.
Our playground designers will work with you to create the perfect layout for your playground, ensuring that every inch of space is utilised effectively. It's also cost-effective, as you can utilise the space you have without having to invest in expensive land acquisition.
Who Can Benefit from Custom Playground Design?
At Huck Play, we've worked with a variety of clients over the years, and each project is unique in its own way. Every facility can benefit from a bespoke playground design, bringing in a whole range of benefits (as mentioned above!).
Some of the most popular clients who choose our playground design services include:
School Playgrounds
A custom primary school playground design helps to create a fun and stimulating learning environment, encouraging physical activity, social interaction, and imaginative play.
Not only that, but it can make your school look really inviting for potential new students.
The playground equipment can be tailored to the age of the students, ensuring that it's age-appropriate and safe.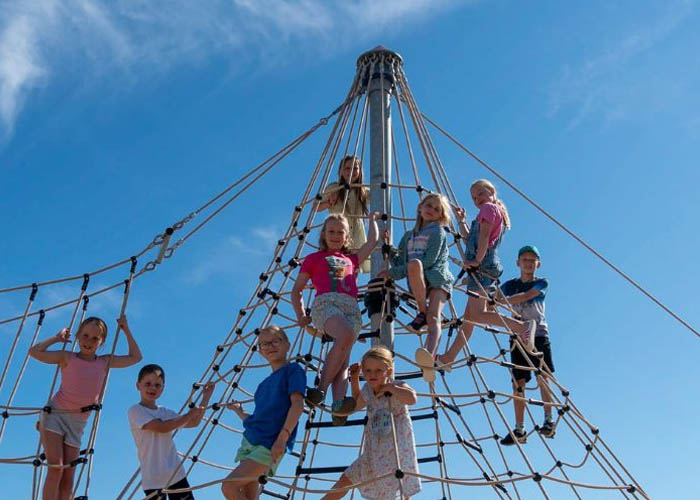 Holiday Park Playgrounds
Bespoke playgrounds are perfect for holiday parks as they can provide a safe and entertaining play area for children of all ages. The play space should include a range of equipment to suit every age, so children of all ages can enjoy the playground together.
A well-designed playground will keep visitors coming back year after year!
Attraction Playgrounds
Attractions often come with a playground as part of the package, and it's important to ensure that your playground is up-to-scratch with the rest of your attraction. A bespoke playground design will help to make the most of the space available and can be tailored to reflect the theme of your attraction.
Our playground project at Monkey World is the perfect example of how a custom playground can enhance attraction.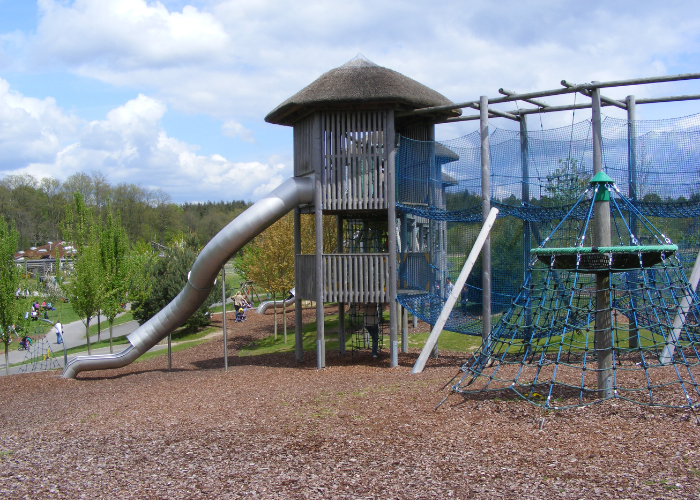 Huck Play's Custom Playground Design Services
Now that we've convinced you of the benefits a custom playground can bring, you probably want to know how you can get started.
We offer end-to-end playground services, starting with an initial site survey and finishing with a fully completed playground installation. For our clients who opt for a bespoke build, a big part of this process is coming up with play equipment designs and working with you to conceptualise the perfect playground for your project.
If you already have something in mind for your playground - like a theme - or you're totally out of ideas and need some support, our designers can work to both briefs.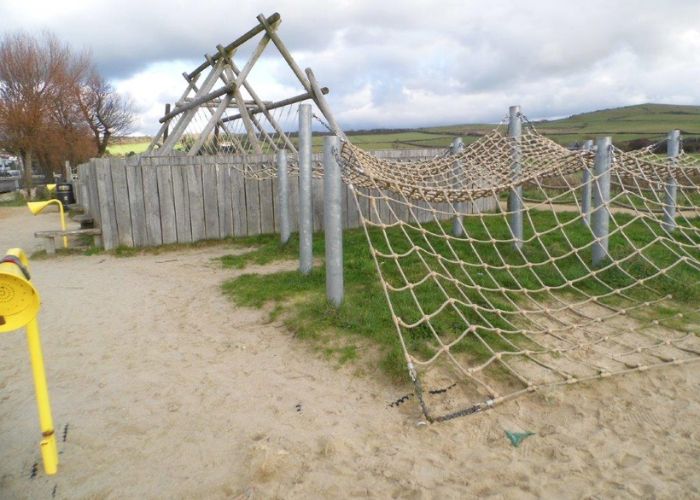 We can adapt our standard playground equipment designs to better suit your space, like combining pieces of equipment or adjusting certain elements. We can also create completely custom play equipment designs, right from scratch, for a totally unique playground installation.
The playground design team will create rendered images of your playground equipment and the play elements arranged in the space, so you can visualise your playground before it's constructed.
Once you're happy with your designs, we'll finalise the plans and hand it over to our installation team, who will construct your bespoke playground and have it ready for the children to play within a reasonable time frame.
Our Powder-Coating & Colour Options
If you'd like your playground equipment to include colours that match your facility's branding, the overarching theme of the play space or just add a pop of colour to the playground, we can offer a range of powder-coating options.
We can powder-coat our galvanised steel framework with an array of colours to choose from, and we can even add a combination of colour finishes to the same piece of equipment if you'd like. Our Hercules rope and rope connectors are also available in colour options, so we can create a really creative play space.
When we come up with your playground ideas, we'll produce concept designs of different colourways so you can decide which one suits your space best.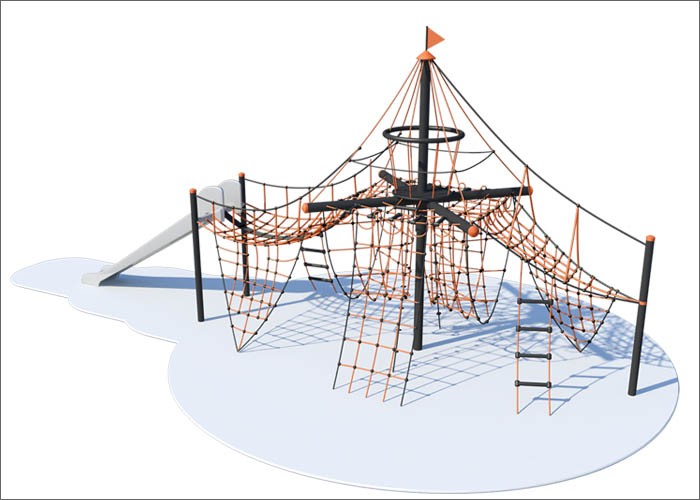 How to Get Started on Your Custom Playground Design
If you like the sound of our custom playground design services and want to know more, we'd love for you to get in touch. You can give us a call at 01308 425 100 or email us at hello@huckplay.co.uk, and someone from our team will be more than happy to discuss your project.
We'll be with you every step of the way, from producing concept designs to completing the installation, so your playground will be ready to use in no time.
FAQs
How Much Does a Custom Playground Design Cost?

The cost of your playground will depend on the size of the project and the pieces of equipment you choose. Read our Pricing Breakdown blog post for an idea of what you can expect, and be sure to check out our 2023 Grants and Funding advice.
How Long Will It Take to Complete a Custom Playground?

The timescale of the project will depend on the complexity of the playground design. As part of our conceptualising stage, we'll be able to provide you with a more detailed timeframe once we have surveyed the site and finalised the plans.
What is the Process for a Custom Playground Design?

After you've contacted us, a member of the team will arrange for a site survey to be carried out. Once this is complete, our playground designers will begin working on your bespoke playground design. We'll produce concept designs and work with you to make any necessary changes until you're happy with the design. When the quote has been agreed and signed off, we'll begin constructing the equipment. The final stage is installation, and once this is complete your playground will be ready to use!
Can I Choose Colours For My Playground?

Yes! We offer great powder-coating options, so we can colour the steel framework to whatever you'd like. We can also colour the Hercules rope and rope connectors, so we can create a really fun play space.
References
[1] Are There Enough Playgrounds in the UK? Percussion Play article.