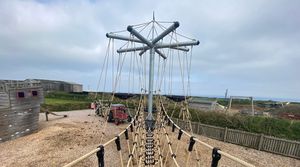 May 2, 2023
How Much Does Playground Equipment Cost? Our Playground Pricing Breakdown
If you're preparing to create a new playground or upgrade the existing one, determining how much playground equipment costs is a big factor, and it can be difficult to put a number on it.
Straight off the mark, we're going to tell you that you can't put a set figure on how much playground equipment costs because so many factors influence the final spend. But, we can help to give you a scope of what to expect and what affects these costs.
What Factors Affect the Cost of a Playground?
In broad terms, the cost of your playground will largely be determined by: the size of your site, the equipment provider you select, and the type of application you are building it for.
The Size of Your Playground Site
The bigger your site, the more expensive your playground project is going to cost – it's as simple as that. You'll obviously have more area to construct and fill with equipment, plus you'll need to consider increased safety surface area costs.
Not only that, but the land needs to be prepared for the playground too. Depending on your selected site, it could also require levelling and drainage services, all of which will add to the total cost.
The Type of Playground Project
Depending on the type of playground you're creating, you should expect different levels of cost. For example, a commercial playground that requires more enduring materials and greater safety considerations will require a bigger budget than a small primary school playground.
Again, this will lie in with the space and size of the playground, but it's important to consider that not all playgrounds are created equal.
The Playground Equipment Provider You Select
The equipment price will vary from manufacturer to manufacturer and will depend on the level of quality you desire. Of course, you should always be looking for the best quality to ensure you can trust your playground's safety and durability.
But that doesn't mean the most expensive equipment is the best. Value for money is much more important, and we argue you should be focusing more on the quality you're getting rather than the price you're paying (within reason).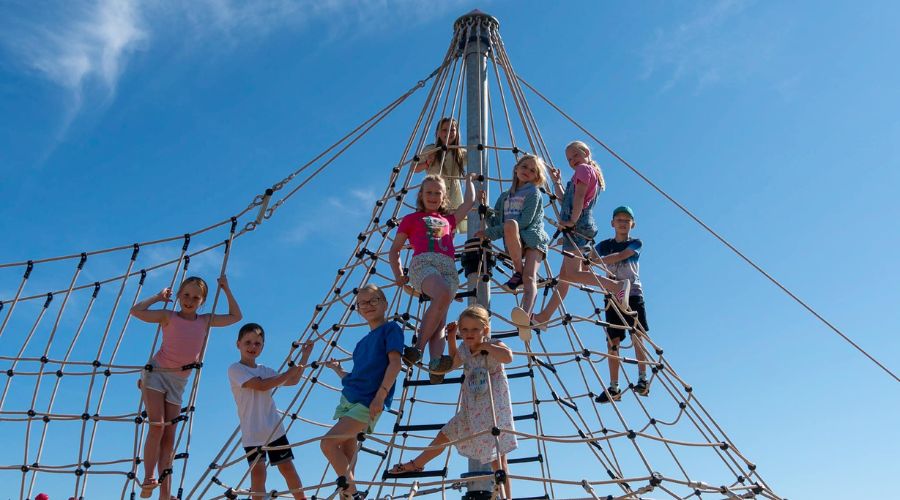 View Our Playground Equipment Range
The Importance of Value for Money When Purchasing Playground Equipment
When constructing a playground, you have a legal and moral responsibility to ensure that it's safe and fit for purpose, complying with all EN1176 requirements. You should never skimp on quality when purchasing playground equipment, as doing so could lead to costly health and safety violation issues, and, ultimately, legal action.
Selecting a playground equipment supplier that offers the best value for money is essential in ensuring your project can be completed within budget without compromising on quality.
So, How Much Does Playground Equipment Cost?
As a part of our initial site survey and planning discussions, we'll provide you with a free, no-obligation project quotation so you can get a specific indication of costs. But to give you a rough idea of the average cost of a Huck Play playground, we've highlighted some pricing brackets below.
School Playground Cost: around £5,000 with a maximum of £10,000

Small Parish Council Playground: anywhere between £10,000 and £40,000

Larger Council Playground Project: between £50,000 and £100,000(+)

Typical Commercial Playground Equipment Cost: £1,500 to £10,000 per item – but more for large flagship structures, bespoke items, and climbing pyramids.
Please bear in mind these are not fixed figures, and the cost will vary depending on size, complexity of design, equipment selections and installation requirements.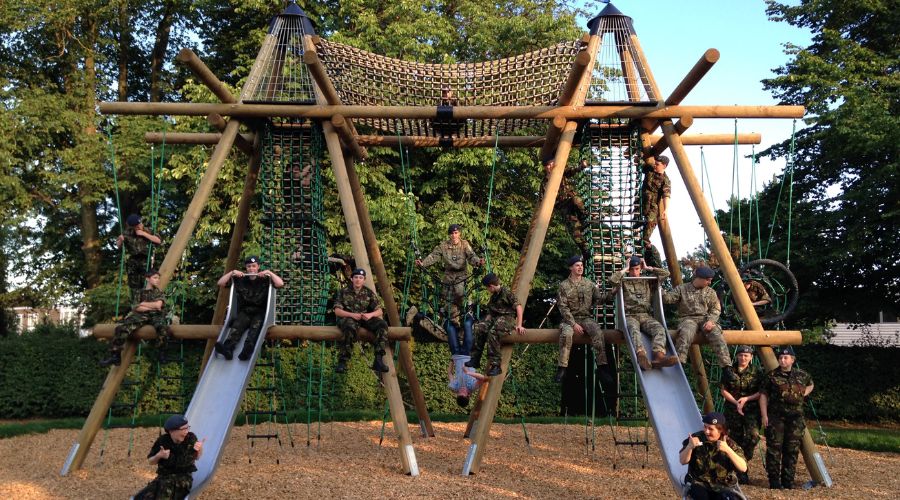 View Our Playground Equipment Range
Play Equipment Funding is Available for Many Projects
We know that finances can be a major hurdle for some playground projects, but many funding and grant options are available for you to take advantage of.
Read our blog post on 2023 Playground Equipment Grants & Funding, where you can find a wealth of information on grants, funding bodies and other helpful advice.
Choose Huck Play: Experts in Trusted Quality Playground Equipment
Having been in the playground industry for over 20 years, we know the value of great quality playground equipment, and we strive to provide our customers with the best value for money for their playground plans.
We have a fantastic reputation when it comes to quality, safety, longevity and value – but don't just take our word for it. Our team have sourced and supplied thousands of playgrounds to schools, nurseries, councils, commercial parks and local authorities across the UK. Read our Monkey World playground case study here.
Our innovative design team and in-house manufacturing processes enable us to supply playgrounds that are tailored specifically for your application, without compromising on quality.
We do our best to work within reasonable budgets, and we'd love to have the opportunity to show you what we can do. Contact us today to get started.
View our full range of playground equipment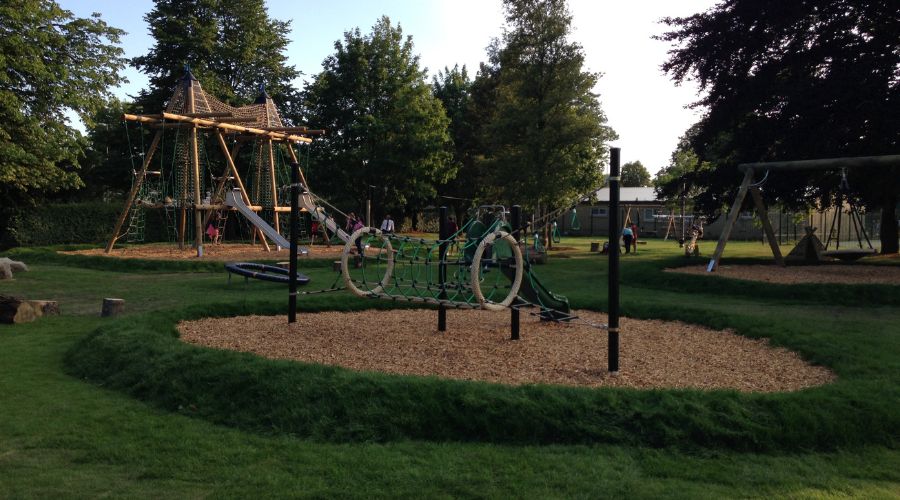 FAQs
How much does playground equipment cost?

The cost of playground equipment varies depending on the size and complexity of the project. Obviously, larger sites require more equipment, increasing the cost. Your playground could cost anything from as little as £5,000 to as much as £100,000, so getting a project quotation is important to determine a more exact figure.
How much does school playground equipment cost?

Typically, a school playground project could cost anywhere from around £5,000 to £10,000. However, this figure can vary depending on the size of the playground and the type of equipment you select.
What factors affect the cost of a playground?

The cost of your playground will largely be determined by: the size of your site, the equipment provider you select, and the type of application you are building it for.
Is there any funding available for playgrounds?

Yes, many grants and funding options are available for playgrounds. You can read our blog post all about funding and grants for playgrounds here for more information.